Procter R. Hug High School Topping Out Ceremony
Ainsworth Associates Mechanical Engineers recently attended the Topping Out Ceremony for the new Proctor R. Hug High School in Sparks, NV.  With a capacity of 2,200 students, this is the first new High School in the Washoe County School District in nearly two decades.  The new 295,000 square foot three-story facility will provide a state-of-the-art education space including 40 general learning rooms, 11 science labs, 15 shared group rooms, 17 specialized labs for art, media, and career tech, a student commons, a 425-seat performing arts center, music suits, 2 gymnasiums, and a JROTC room.  AAME designed the Mechanical and Plumbing systems for this project, including a new geothermal wellfield for building heating, cooling, and domestic hot water generation.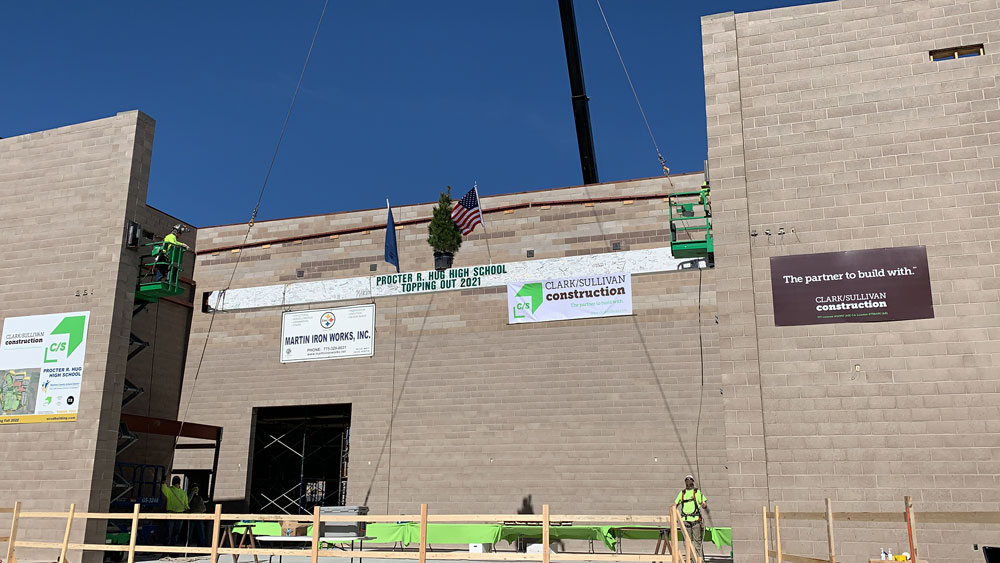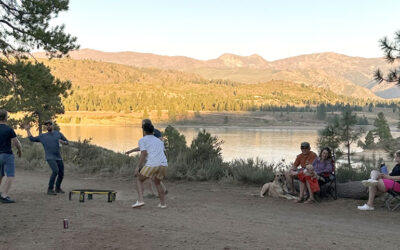 AAME Camping Weekend! While the fish weren't necessarily biting, the team had a wonderful time at our group camping activity over the summer. The weather was perfect and events included slam ball, fishing, swimming, biking, hiking, of course drinking, and most of all...
read more