Ainsworth Associates Mechanical Engineers
Ainsworth Associates Mechanical Engineers, founded in 1952, is a professional corporation providing mechanical engineering services to Architects and directly to owners for projects throughout Nevada and California.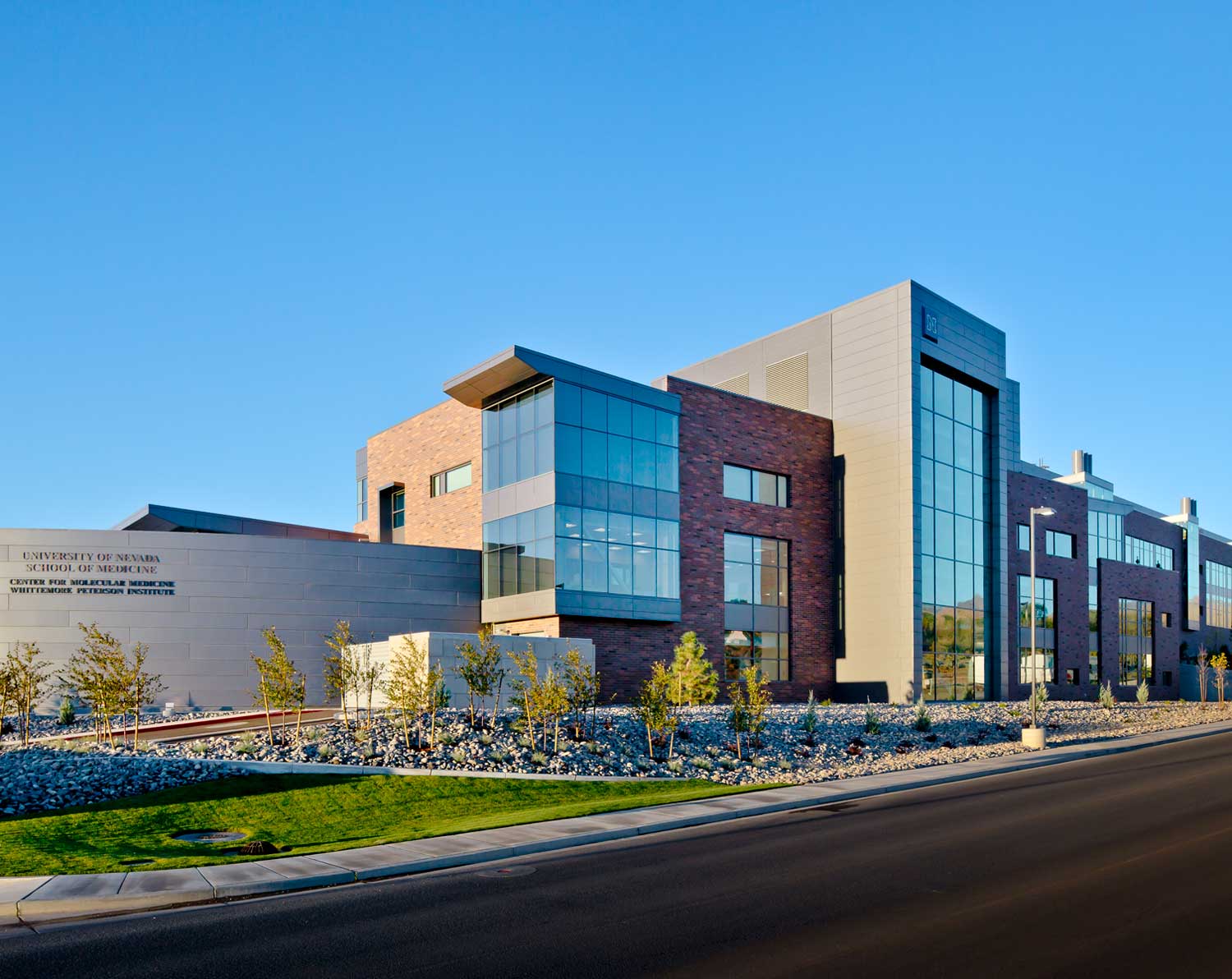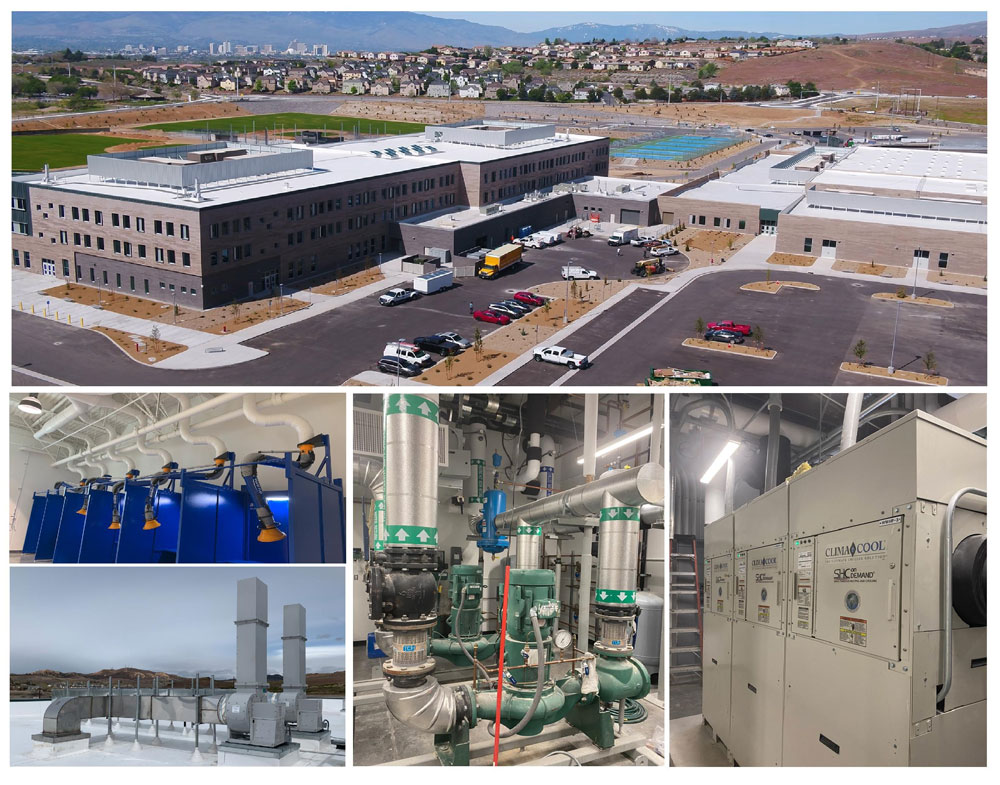 Procter R. Hug High School opened
The new Procter R. Hug High School opened in August 2022. This exciting project brought the first new high school to our region in nearly two decades and provides a state-of-the-art education space for our high school students. The new 298,000 square foot, three-story building has capacity for 2,200+ students and includes 40 general learning rooms, 11 science laboratories, 15 shared group rooms, 17 specialized labs for art, media, and career tech, a student commons, a 425-seat performing arts center, music suites, 2 gymnasiums, and a JROTC wing. The mechanical system consists of six 6-pipe water-to-water heat pumps that provide heating hot water and chilled water to 11 custom air handlers and various fan coils by accepting/rejecting heat from/to a geo-exchange bore field with 384 holes at 380 feet deep. Construction cost for this project was $252.72 million.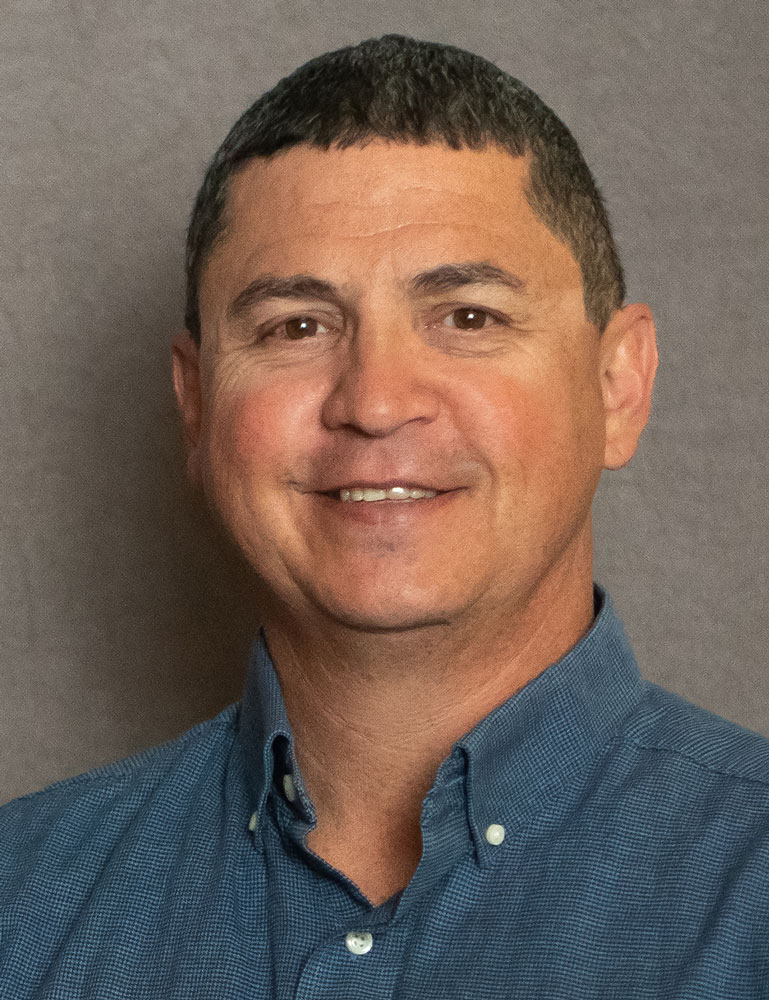 Lee Roberts
We are pleased to introduce Lee Roberts as our newest Mechanical Engineer. Mr. Roberts graduated from University of Nevada Reno with a bachelor's degree in Mechanical Engineering. Lee was born and raised in Northern Nevada and has been a key player in the local mechanical contracting industry for over 30 years. In his spare time, Lee enjoys nostalgia drag racing and travel. We are thrilled to have Lee join our team!
Renown COVID Surge Facilities Task Force
In March of 2020, Ainsworth Associates Mechanical Engineers had the honor of being involved in the COVID Surge Facilities Task Force at Renown Regional Medical Center in Reno, NV. The task force was assigned with converting the lower two levels of the Renown Mill Street Parking Garage to overflow hospital space in just two weeks which included both design and construction.
The primary focus of the firm is in the mechanical design of hospital and healthcare facilities, educational facilities, computer data centers, high-rise hotel/casinos, telecommunication centers, and vacation resorts. Projects encompass both new construction and renovation work. Historically, healthcare design has been approximately fifty percent of the office's work.
Currently, the Principals of the firm are Steve Ainsworth, Alison Hall, and Roger Gravelle. The office employees include licensed professional engineers, mechanical designers, draftspersons, and technical support staff.
The firm employs the latest technology in building information modeling (BIM) and computer-aided-design (CAD), drafting,  and project management. Utilizing state-of-the-art computers and software we have the capability to quickly analyze any building type and select the most appropriate, cost-effective mechanical system for the building being designed.

Professional Engineers
Our Professional Engineers (PE) are licensed by the Nevada State Board of Professional Engineers and Land Surveyors to practice engineering.  We are also licensed in California, Colorado, Idaho, Washington, Mississippi, Texas, Arizona, Utah, Oregon, New Mexico, and Hawaii.

Project Management
Ainsworth Associates Mechanical Engineers will efficiently be initiating, planning, executing, controlling, and closing each project with our talented team to achieve our project goals and meet budget and schedule criteria.

Computer-Aided Design
Our BIM and CAD drafting techniques use the latest in computer software and tools to create, alter, analyze, and optimize each of our designs.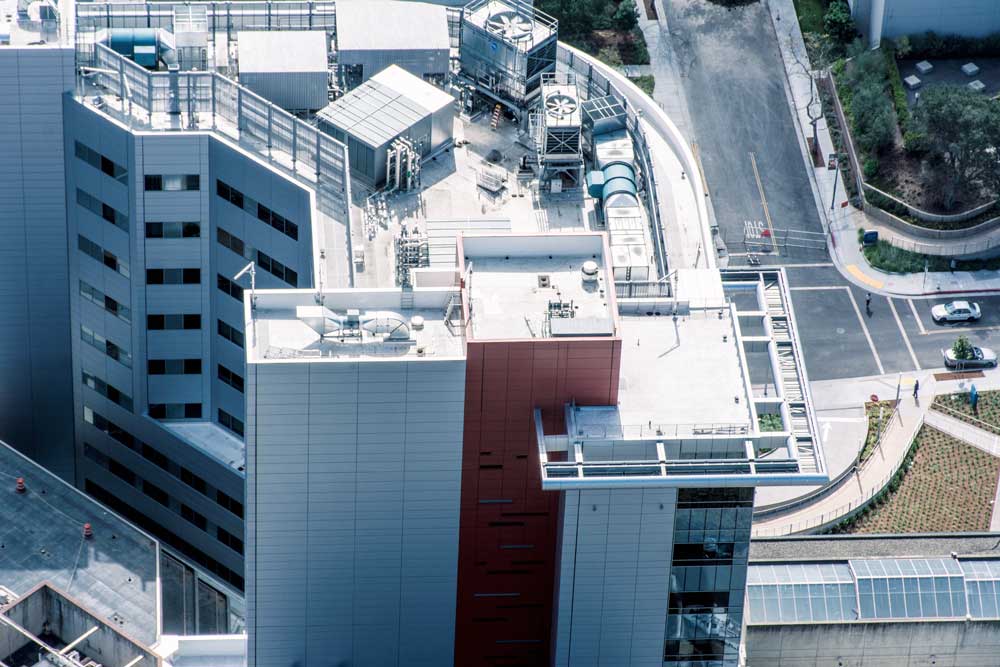 Healthcare Facilities
Dating back to a large expansion of Washoe Medical Center in 1956, (now known as Renown Regional Medical Center), Ainsworth Associates Mechanical Engineers has always specialized in healthcare design.  Our portfolio includes thousands of healthcare-related projects ranging from standalone medical office buildings and surgery centers to large multi-story patient towers complete with central plants.  Our healthcare projects utilize the latest technological improvements in HVAC equipment to provide a safe, energy-efficient, and comfortable indoor healing environment.
Educational Facilities
Our education projects range from K-12 public schools with simple packaged rooftop gas-electric units all the way up to graduate level University buildings with complex laboratories and multi-hundred person auditoriums that included displacement ventilation systems.  Designs often include an emphasis on proper volumes of outdoor air being delivered to the Classroom to foster the learning environment.  Our education experience also includes many student dormitory buildings, many of which have achieved LEED Silver and Gold certifications.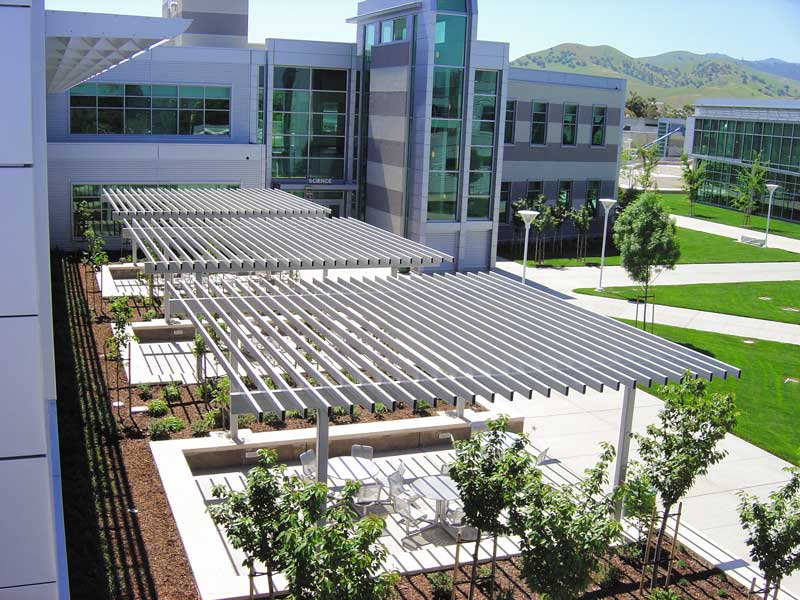 Sustainable Design has become a large focus of the design and construction industry in recent years. Known by many names, Sustainable Design, Green Design, Environmental Design, the intention is the same: Reduce the negative environmental impact of buildings and spaces through skillful design and implementation of innovative building strategies. Many of these strategies are expected to promote a better and more productive environment for the building tenants as well. When implemented effectively, these tactics have the potential to yield reduced operating costs by increasing energy efficiency and occupant productivity in addition to the reduction in negative environmental impacts. Successful realization of these goals requires more than an arbitrary assortment of environmentally friendly equipment; it requires systematic attention to all aspects of design and operation throughout the entire building life cycle. Selecting the right design team will have a tremendous impact on the success of your sustainable building project.
Ainsworth Associates Mechanical Engineers has been an integral member of many sustainable design teams for numerous projects in both California and Nevada. We have experience working with architects, contractors, and building operations and maintenance staff to provide environmentally-focused mechanical engineering services throughout all phases of the building life cycle. Our staff has been involved with various green design projects including LEED® certification of new and existing buildings, projects following an IPD (integrated project delivery) format, as well as a variety of energy upgrade projects. We have the knowledge and experience to make your transition to sustainable buildings an easy one.
Ainsworth Associates Mechanical Engineers is pleased to offer several green design services, including designing for LEED, Green Guides for Healthcare, Green Globes, Energy Star, and various energy upgrades. We also do our best to stay current on sustainable building design practices with resources such as the Whole Building Design Guide and the Sustainable Design Program (a part of the United States General Services Administration).
If you require a particular service not found on this list, please don't hesitate to contact any one of our engineers and designers as we are happy to assist in any way we can.
Thank you for considering Ainsworth Associates Mechanical Engineers for your next sustainable building project. We look forward to working with you!
Sustainable Projects Ainsworth Associates Mechanical Engineers Has Been Involved With:
– Ohlone College Student Services Building (LEED Silver Certified)
– Alta Bates Summit Medical Center – New Patient Tower (LEED Silver Certified)
– VA Sierra Nevada Health Care System – Specialty Clinics Building (LEED Silver Certified)
– University of Nevada Reno: Mathewson-IGT Knowledge Center (LEED Silver Equivalency)
– University of Nevada Reno: Davidson Mathematics and Science Building (LEED Silver Equivalency)
– University of Nevada Reno: Center for Molecular Medicine (LEED Silver Equivalency)
– University of Nevada Reno: William N. Pennington Health Sciences Building (LEED Silver Equivalency)
– University of Nevada Reno: Pennington Engineering Building (LEED Silver Equivalency)
– University of Nevada Reno: Living Learning Community (LEED Silver Certified)
– Market Center San Francisco:  IAQ Calculations (LEED Silver Certified)
– VA Reno Community Living Center Expansion (LEED Silver Designed)
– VA Translational Research Center (LEED Silver Designed)
– VA Reno ICU Remodel (LEED Silver Certified, pending)
– University of Nevada Reno: Great Basin Hall (LEED Gold Certified)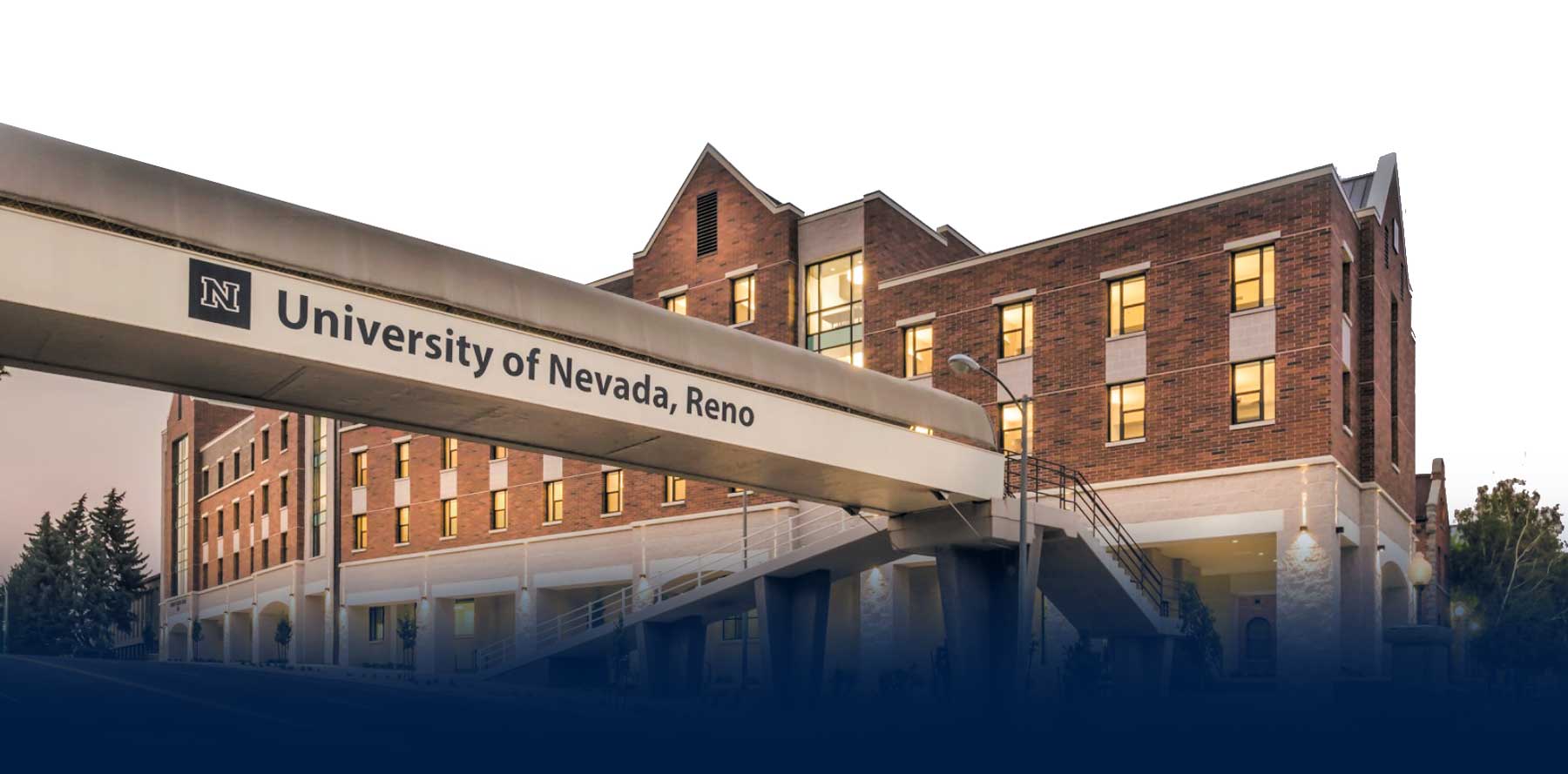 University of Nevada, Reno
University Arts Building
World-class performing arts studio
Bently Rickhouse
Large-scale commercial distillery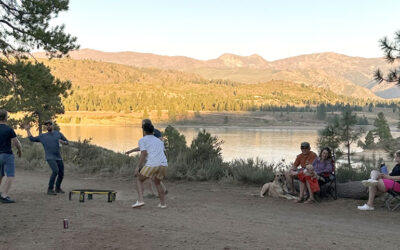 AAME Camping Weekend! While the fish weren't necessarily biting, the team had a wonderful time at our group camping activity over the summer. The weather was perfect and events included slam ball, fishing, swimming, biking, hiking, of course drinking, and most of all...
read more
Let's Work Together
Contact and collaborate with us
Reno Office
info@aa-me.com
1420 Holcomb Avenue, Suite 201, Reno, Nevada 89502
Phone: +1 (775) 329-9100

Sacramento Office
Phone: +1 (916) 737-6014