O'Brien Middle School
Ainsworth Associates Mechanical Engineers recently attended the Groundbreaking Ceremony for our new O'Brien Middle School (OMS) project. This brand new three-story building is being constructed on the existing OMS athletic fields and is slated to open in August 2022. The mechanical system in the new OMS consists of a ground coupled geothermal exchange bore field that serves six-pipe heat pump chillers which produce heating hot water and chilled water to serve chilled water air handling units with VAV reheat throughout the facility. The new air handling units are 100% outside air units, which will help indoor air quality throughout the new building.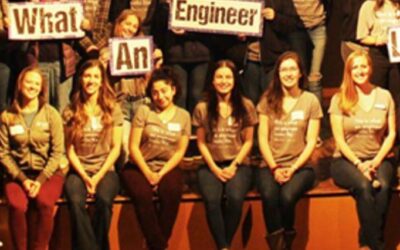 Introduce a Girl to Engineering Day – 2022 In celebration of National Engineering Week, local non-profit Envirolution partnered with the University of Nevada, Reno to host its first annual Introduce a Girl to Engineering Day. Forty-two girls participated...
read more