AAME 2019 CHRISTMAS PARTY!
On Saturday, December 14th, AAME held its annual employee Christmas party.  This year, the event was hosted at the Peppermill and included dinner, drinks, dancing, and good old fashioned comradery.  We cannot be more thrilled with the evening.  Thank you all AAME employees for all the hard work in 2019 and Cheers to a successful 2020!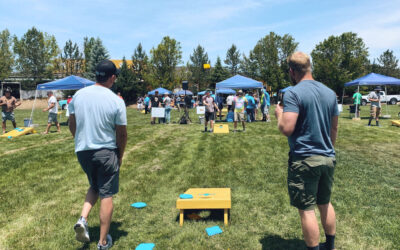 Annual Teal Fleur-De-Lis Corn Hole Tournament AAME had a great time competing in and sponsoring the annual Teal Fleur-De-Lis Corn Hole Tournament. Despite a rigorous training regimen, the two AAME teams participating had questionable performances, to say the least....
read more