Introducing Jacob Falconer
We are pleased to introduce Jacob Falconer as our newest Mechanical Designer. Jacob has recently graduated from the University of Nevada, Reno with a bachelor's degree in Mechanical Engineering. Mr. Falconer's education includes classes in the thermal sciences including thermodynamics, heat transfer, and fluid dynamics. He grew up in Reno and is an avid outdoorsman. Through previous employment in the commissioning field, Jacob gained a general understanding of Mechanical, Electrical, and Plumbing equipment. We are excited to have Jacob join our team.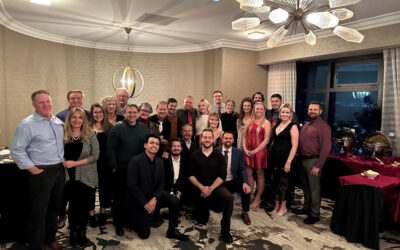 2022 Christmas Party One cold evening in mid-December, Ainsworth Associates Mechanical Engineers hosted an epic Christmas party at the Peppermill Resort in Reno. The evening featured plentiful imbibement, great food, upbeat music, and comradery amongst the...
read more