Introduce a Girl to Engineering Day – 2022
In celebration of National Engineering Week, local non-profit Envirolution partnered with the University of Nevada, Reno to host its first annual Introduce a Girl to Engineering Day. Forty-two girls participated in various engineering disciplines, including building a balloon car to learn about mechanical engineering. Alison Hall, a Principal from the Reno Office, was fortunate to be able to participate as a volunteer and mentor for the event. She was able to share her experiences as a former UNR engineering student and professional engineer with these middle school aged students. It was a fun and fulfilling day. Seeing the students excitement over their projects was the best part.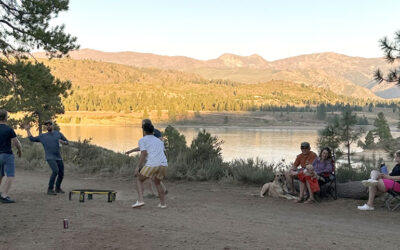 AAME Camping Weekend! While the fish weren't necessarily biting, the team had a wonderful time at our group camping activity over the summer. The weather was perfect and events included slam ball, fishing, swimming, biking, hiking, of course drinking, and most of all...
read more